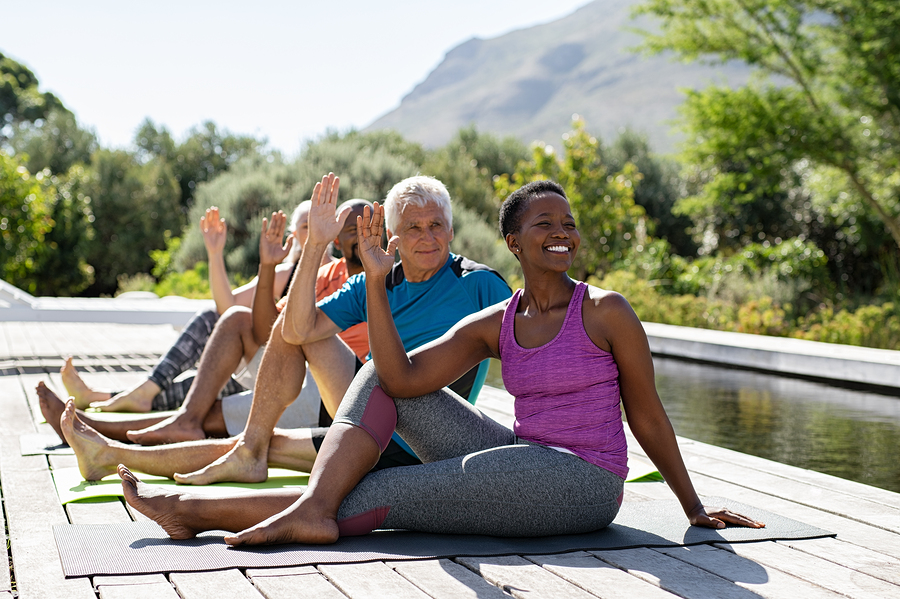 Do You Mean "This Body" Can DO Yoga?
By Tonya Madia
Have you looked at pictures of people doing yoga and wonder if you can too? Has life circumstances put you in a place where you want to get into yoga?
Our bodies are ever changing and evolving. Circumstances related to acute or chronic illness, injury, health conditions, or the process of aging create for us a body that may feel quite new and different than the body we were once used to inhabiting.
Adapting to and accepting this new body is crucial to well-being. The "New Body" yoga class is purposefully designed for anyone who has felt an impact on their yoga practice, after surgery, illness or birthdays.
This 60-minute class is held Mondays at Noon and will focus on modifications geared specifically to learn the capabilities of your new body. Breathing and guided meditation techniques are also incorporated to promote molecular changes which result in beneficial changes to mental and physical health and lead ultimately, to an even NEWER body, one that is freer from the pain and limitations.
[button link="https://www.secure-booker.com/Bliss/ClassSchedule/ClassSchedule.aspx" "medium" align="center"] – Check our online calendar – [/button]
This class accepts our yoga passes, yoga memberships and walk-ins are welcome. We have mats and props (no rental charge) and you do not need to register to attend.