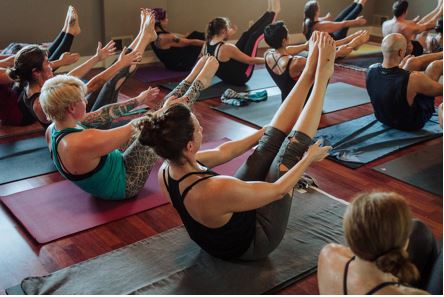 Trini Foundation National Recovery Month Class
In September, yoga studios nationwide are coming together to increase awareness and understanding surrounding substance abuse and offer hope to those who are suffering.
Join Zach & Rachel in changing the dialogue surrounding drug and alcohol addiction – from one of isolation to one of community and growth. This is a all levels community yoga class.
When: Wed., Sept. 26 at 7 p.m.
Every dollar raised goes directly toward teaching Ashtanga yoga classes in treatment centers and providing yoga tuition scholarships for individuals in recovery.
Please help us spread this news. Share this with your friends. Use these hashtags for others to find us: #trinifoundation #trinistandsforrecovery #heartwideopen #ashtangayoga #nationalrecoverymonth
If you have questions, please direct them to Rachel Dyer [email protected]
Suggested Donation: $10-$20
This class is Donation Based.
We will not be charging credit cards through bliss.
Please bring cash.
If you bring a check it should be payable to the Trini Foundation.
If you wish, you can PAYPAL: Send donation to [email protected] and note National Recovery Month donation and studio name.
The Trini Foundation is a 501c3 non‐profit organization, so donations that are made directly to the foundation are tax deductible.