Cheap and Easy Cleaning with Essential Oils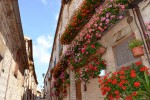 Most people are concerned with germs in their household and keeping them at bay.
However it is not necessary to use toxic chemicals to have a clean and germ free house. Come to our class and learn how to make your own cleaning products for every room of the house using every day items that are easily found in most grocery stores and essential oils that have antiseptic properties. These cleaning products are incredibly safe, take just minutes to make and will save you money. Using these products to clean your house will also give you the peace of mind that your home is free from chemicals and toxic chemical residues.
This SaturdayMarch 15 at 2:30PM – The cost of this class is $15, pre-registration is Mandatory Follow the "book Appointment Now button, and then click "Book Classes"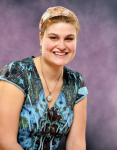 By Lindsey Jaquay