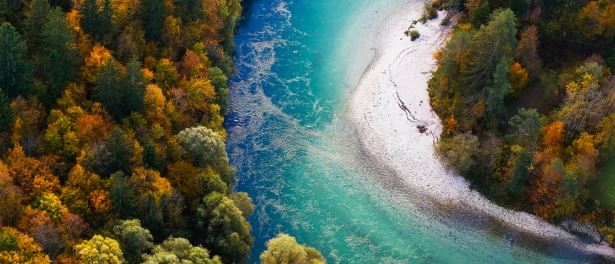 Down By The River – In Celebration Of The Cheat
By Elizabeth Halliday-Reynolds
No man ever steps in the same river twice, for it's not the same river and he's not the same man. – Heraclitus
Loving West Virginia is pretty easy. You open your door and you are met with all the greens and blues from grasses to trees to amazing rivers. You hear the bird song. Any trek in the woods can literally bring you to your knees in respect, admiration and gratitude for this precious place.
Loving West Virginia does come at a cost though. We have to fight for her. We have to work at caring for her. We have to devote energy to her. Our friends over at "the friends of the Cheat" totally know what it takes to dedicate time, money, energy, inspiration and dedication to keep the 78 miles of the cheat thriving.
To get a sense of ALL the hard work with real accomplishments West Virginians have taken to manifest the Cheat we like to "love on", take a moment to read this excellent synopsis of what has been happening the last 25 years.
In honor of all the things it takes to keep creative, inspired, heartfelt flow to the health and vitality of the beautiful river Cheat, Lauren and I put our heads together and created this essential oil blend. Major donors (and cheat staff) will find this blend in their welcome bag.
You can make this special "Down By The River" blend too. You will combine equal parts Wild Orange, Spearmint, Lavender and Cypress with a carrier oil and put in roller bottle or skip the carrier oil and put this blend in your diffuser.
Wild Orange: We have to do the hard things! Our future really depends upon it. But guess what? When we do hard things from a space of inspiration, we can foster creative solutions. Hard can still be FUN!
Spearmint: When we use our voices with clarity and confidence, we find connection and meaning with our community. We gain momentum with a common purpose.
Lavender: This oil of calm communication means that we will connect with the heart when we express what is worth fighting for. It is importance to find balance and manage the things we have. Lavender lets us move out of overwhelm. Calm abiding!
Cypress: Like this beautiful river, we can't let anything block her motion and flow. Rivers and waterways embody flexibility and flow. Cypress knows how to move forward even when things feel difficult or stuck.
Combined together we inhale inspiration with a KNOWING that abundance in our rivers is our birthright. With Clarity and confidence we will let our hearts guide us to DO EVERYTHING we can to support this beautiful river.  All of us can can be her steward so that all the generations will know her beauty and live in her embodied flow. Hope to see you at the festival.
Read what else is in the 2019 "Friends Of The Cheat" Donor's Bliss Bag.
Hope you enjoy this "Down By The River Blend" 
BlissBlissBliss
Elizabeth