Earthling Perfumes Comes To BlissFest 2022
You do not have to travel to Paris to find a "perfect for you" natural perfume blended by Stacy Hester of Earthling Perfumes.
Stop by her table during our Bliss Fest on October 8th. Take a moment to linger and smell her latest creations. She won't mind if you test on your own skin to see how the scents react to your chemistry. Stacy will love to talk to you about the smells you love.   You can shop from her directly.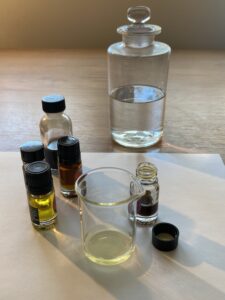 About Our Special Guest: Stacy Hester is a pharmacist with a nose for the all-natural! She's the creator of Earthling Perfume, and has studied for more than a decade with the renowned natural perfumer, Mandy Aftel. If you want to learn to make your own blend, ask Stacy about her next class.