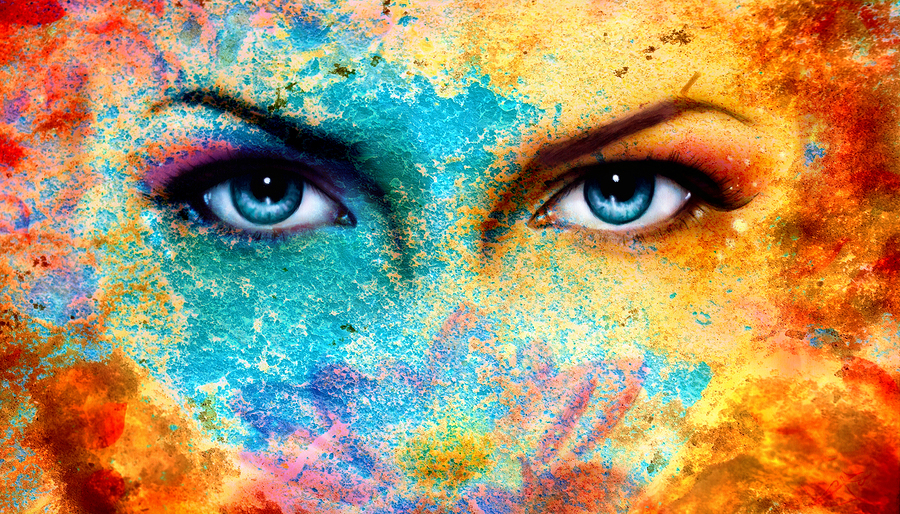 Elizabeth Wants You To FEEL Bliss Better
Here are some of my signature session designed from 13 years of training and experience in working with clients.
I see clients for Integrative Massage where I can combine my massage technique training to offer "a perfect for you" massage. I have specific certifications in Cranio Sacral, Aromatherapy, Ayurveda, Hot Stone and Reflexology. I love combining energy work and spa treatments to help you feel deeply connected and in tune. I invite you to share your transformation time with me.

Ever need to to just hit reset? Get Tuned in? I've created "The Works", a 2 hour session that starts by pulling a past, present, future card spread. This will help focus your energy in the session. I'll incorporate energy work (reiki, polarity, cranio sacral), massage (deep tissue and Swedish), sound therapy, chakra chromo therapy imagery (sometimes guided) and the grounding use of crystals, hot stones and towels. The WooWoo is real and you are YOU, only "reset" better.
One client said, "this is not a massage, this is an experience."
– Be Aligned With A Earth Star Spirit Massage –

"The earth star chakra anchors the etheric and astral body to this life-time and the soul star chakra connects us to the ever expansive higher self."
In this 2 hour session we use an Intuitive deck to bring awareness to the current energy field and anchor the session in this time dimension. I will use solfeggio coded tuning forks to get connected to information around archetypal chakra work that is manifesting along your personal past, present, future timeline. These solfeggio codes activate sacred geometry and help the DNA matrix realign to and remember soul purpose. We use gentle marma point massage and reiki along with cranio sacral to connect and soothe the body. Essential oils and crystals will help unlock the energy centers to that the physical body can follow. Great attention is paid to the head and feet as these are the entry and exit points of the etheric sushumna (main energy channel) and connector to the earth and soul star chakras. You will receive a follow up email identifying some chakra archetype information gleaned from the session.
Clients have marveled at troubles melting away, tensions easing, experienced lucid dreaming and eureka moments.
[button link="http://spab.kr/CVbf7e6″ size="medium" align="center"] – Renew with An Ayurvedic Rejuvination Massage [/button]
Ayurveda utilizes the curative properties oils, herbs to improve health and relieve stress. Enjoy the benefits of the ancient science of Ayurveda in a modern setting. This session includes Abyanga (oils massage), Garshan (dry skin brushing), and a Mini Shirodhara (oil streaming down on the 3rd eye point and hot oil treatment on the hair). Clients love the feeling of deep relaxation offered by this treatment and have remarked that they feel as if they have been reborn back into their body!
– Get In Tune With An Aromatherapy Consult –

Need to know which essential oils and herbs might work for you. This session combines aromatherapy, ayurveda, and energy science to help you approach your body, your situation in a custom way so that it will work for you.
– Be Connected With This Private Meditation Package –
This private session with me is a pre-paid two session practice with text check ins over a agreed upon time.  We will cover the basics like a meditation posture perfect for you, breathing techniques and practice. We can then move forward with skill development and a mantra.  As Always Intuition is heightened during meditation. Prepare for deep and meaningful awareness, skills to help you find the meditation practice that is right for your temperament.
– Ayurvedic Lifestyle Consult –
Interested in how the complex topic of Ayurveda could be simplified into some positive daily routines that reflect your dosha (temperament) as you move through the seasons? This combination session includes an Ayurvedic consultation with focus on your dosha. Based on what your are going through right now, the goals you have for the coming year, Elizabeth will teach you a mantra and go over some simple ayurvedic lifestyle ideas that are personalized to you as you move through the 4 seasons. This can include Yoga postures, food choices, breathe work, herbs and essential oils.
Elizabeth's schedule is flexible though NOT always open in online booking. If you cannot find the appointment at a time that is right for you, send her a note ([email protected]) or text 304-685-9942.