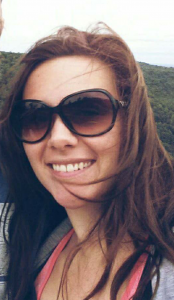 Specialties: Facials, Extractions, Waxing, Full Body Waxing, Detoxifying Body Wraps, Exfoliating Body Scrubs, Aromatherapy, Hair Styling, Airbrush Makeup
Kaitlyn is a licensed Cosmetologist and loves everything to do with hair, skin, and nails. She learned at a young age that properly taking care of your skin is beneficial, and can make a difference on how you look, feel, and how you age. She has been a part of the beauty industry for over ten years and has worked at Spas and Salons in Pennsylvania, North Carolina, and West Virginia.  With continuing her education in the field, it has given her the knowledge to help customers maintain, preserve, and repair their skin.
Kaitlyn is the owner of  KJS Cosmetology, LLC. At her business location in Star City, WV, she is able to offer Hair Styling. Talk to her about being your make-up artist for any special occasion.
"It is my passion to make people feel great inside and out. Consulting with a client is enjoyable and very important to me, so that I can provide the best service I can. It is highly gratifying to be a moment in someone's day that helps them relax and feel their best!"
When not working, Kaitlyn loves to travel, attend live music shows, kayak, hike, paint, and spend time with family and friends.
Contact: [email protected]